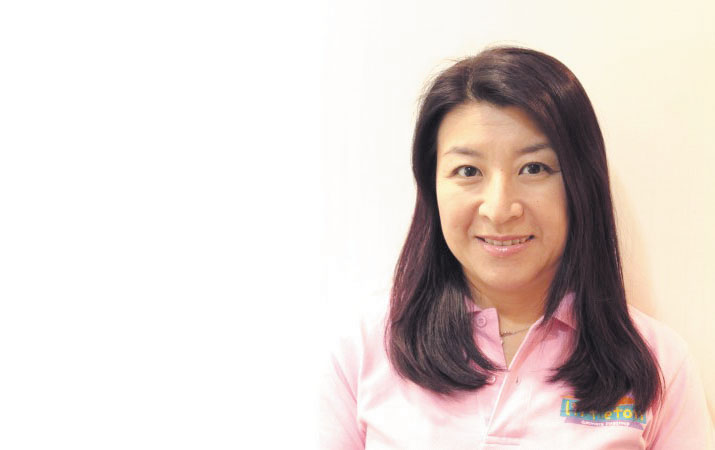 Founder and Managing Director – Mable Tsang
Inspired by her three daughters and her desire to contribute to the society, Mable founded Littleton Discovery Playgroup in July 1999, with an aim of providing high quality, innovative activities and stimulation to infants, children and teenagers.
Mable believes that all children should have the right to learn and express themselves in a happy, interesting and relaxing environment. She has a BA from The University of Melbourne, Australia, majoring in English and French, and a Professional Diploma in Child Psychology. Mable is a Kindermusik Licensed Educator since 2001 and was awarded the Maestro Certification by Kindermusik International for her outstanding achievement. She brought into the Playgroup at its very early stage, the Letterland Phonics, the Cambridge YLE, thereafter Cambridge KET, Cambridge PET, the Trinity Guildhall and Eye Level Maths Programmes. She also sits on the Board of the Child Psychoecology Foundation helping to develop parents' awareness of the psychological wellbeing of children in Hong Kong and Asia and participated in charities which promote the welfare of women and children.
受到三個女兒的啟發及一份對貢獻社會的熱誠,Mable於1999年7月成立小冬冬創意樂園,希望將高質素和創新的活動帶給嬰兒、小童和少年。
Mable相信所有兒童都應有權利在快樂、有趣和輕鬆的環境下學習和表達自己。她擁有由墨爾本大學頒發的文學學位,主修英文和法文, 並持有兒童教育心理學的專業文憑。自2001年起,Mable已是一位Kindermusik的註冊教育家,亦因她的優秀成就而獲得Kindermusik International頒發的Maestro Certification。小冬冬成立的初期,她已引入了Letterland拼音法、劍橋英語(YLE、KET、PET)、 聖三一英文口語考試課程和Eye Level數學課程等等。Mable是兒童心理環保基金會的前主席及現任幹事,並致力於提高香港的家長對兒童心理健康的認識。
English Group Leaders
Putonghua Group Leaders
Spanish / French Group Leaders
Eyelevel Group Leaders